In this guide, we will look at the circumstances that might entitle you to claim against South Tyneside Borough Council. If you've been injured as the result of a breach of duty of care, you could be entitled to claim compensation.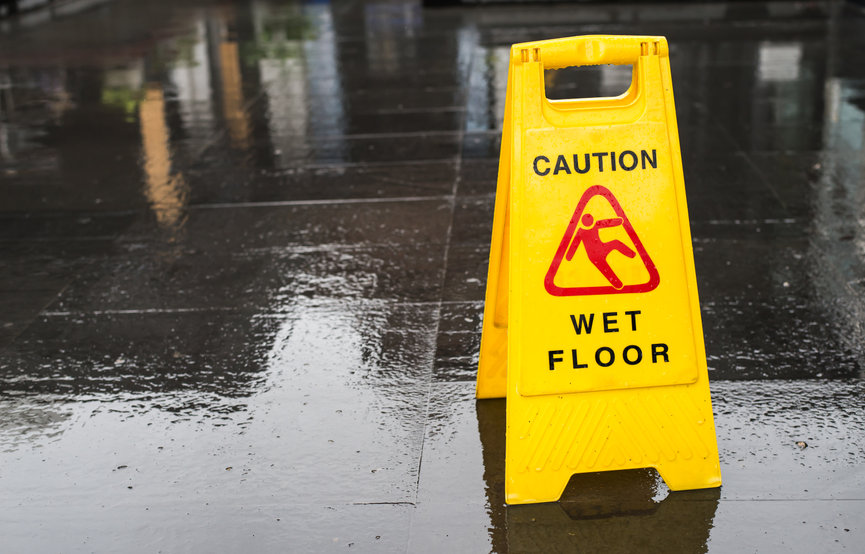 There are many different situations in which a local authority could owe you a duty of care. For instance, they may be responsible for the maintenance of public spaces. In addition to this, if you're a council housing tenant, they have a duty of care towards you as your landlord.
Furthermore, your personal data might be stored by the council, meaning that they have a responsibility to keep it secure. If they fail to do this and you're harmed as a result, you could be entitled to compensation. We will look at these three bases for a claim further on in this guide.
If you'd like to speak with one of our advisors, call us on 0800 408 7827, or write to us using our contact form. Alternatively, you can use the 'live support' option to the bottom right of the screen which offers instant contact with our team.
Select a Section
How To File A Claim Against The Council For A Personal Injury
When you're in a public place, the duty of care that you're owed is set out in the Occupiers' Liability Act 1957. This sets out the responsibility that the person in control of the space (the "occupier") has to ensure your safety. Furthermore, the Highways Act 1980 outlines the responsibility of local authorities to maintain certain roads.
Below, we've included some examples of injuries that could arise as the result of negligence on the part of a council:
Slips, trips and falls. You could slip and fall on a loose paving stone, or on a wet floor in a council building. This could cause you to sustain an injury such as a broken cheekbone or a head injury that leads to a concussion.
Road traffic accidents. As well as being caused by the negligence of another road user, road traffic accidents can result from poor road surfaces. If this was a road that should have been maintained by the local council, you might be able to claim against them for any injuries sustained.
Potential Personal Injury Compensation Payouts
You may be wondering, "how much compensation could I receive in a personal injury claim?". A compensation claim for personal injury could consist of two different heads of claim. These are general and special damages.
General damages relate to the physical and mental harm that your injuries have resulted in. In order to determine how much this head of your claim is worth, you will usually be invited to a medical assessment. Here, an independent expert will assess your injuries and create a report detailing their findings and prognosis.
They will use this report with the help of a publication called the Judicial College Guidelines. We've included some extracts from these guidelines below.
| Injury | severity | JCG award bracket | notes |
| --- | --- | --- | --- |
| Brain | (c) Moderate brain damage (i) | £140,870 to £205,580 | Moderate to severe cases of intellectual deficit, sight, speech and senses affected |
| Neck | (a) Severe (ii) | £61,710 to £122,860 | Serious fractures, damage to discs, substantial loss of movement in the neck despite wearing a collar for 24 hours a day. |
| Elbow | (b) Less severe | £14,690 to £30,050 | Impaired function but no requirement for surgery |
| Wrist | (a) | £44,690 to £56,180 | Complete loss of function in the wrist |
| Back | (a) Severe (i) | £85,470 to £151,070 | Damage to spinal cord or root nerve, severe pain and disability with incomplete paralysis |
| Pelvis/hip | (a) Severe (i) | £73,580 to £122,860 | Necessitating spinal fusion surgery, ruptured bladder and sexual dysfunction |
| Leg | (b) Severe (i) | £90,320 to £127,530 | Extensive degloving, gross shortening of the leg, permanent disability |
| Knee | (a) Severe (i) | £65,440 to £90,290 | Disruption of the joint, ligament damage, considerable pain and loss of function |
| Lungs/breathing | (e) | £5,000 to £11,820 | Toxic fume exposure with some residual damage, although not enough to interfere permanently with lung function. |
| Little finger | (n) Partial loss | £5,500 to £17,900 | Where part of the little finger is lost and the remaining tip is sensitive. |
You could also be entitled to special damages. This is the part of your claim that covers any financial impact that your injuries have had on you. You could include a loss of earnings or the cost of medical treatment among other costs and losses.
For more information on how a potential personal injury claim against South Tyneside Borough Council could be valued, speak with a member of our team today.
When Could You File Data Breach Compensation Claims Against The Local Council?
Any person, public authority, agency or other body that decides why your personal data is processed and how it is processed is referred to as a data controller. They might outsource the processing of this data to another entity, referred to as a data processor.
Data controllers and data processors have a legal responsibility to protect personal data. Personal data is classed as any information that can be used, either alone or in conjunction with other data, to identify a natural person.
The laws that exist to protect personal data include the General Data Protection Regulations (GDPR). This is a piece of EU law ratified into UK legislation with the Data Protection Act 2018. Now that the UK has left the EU, this has been updated and sits alongside the UK GDPR as the regime that informs how personal data should be protected.
You can now claim for material and/or non-material damage caused by a data breach. In the past, it was only possible to claim for non-material damage if you had also lost out financially.
It's not enough that a data breach occurs in order for you to be able to claim. The breach must have caused you harm and must be the result of positive wrongful conduct on the part of the data controller or processor.
Examples of potential data breaches that could form the basis of a claim include:
Personal data being emailed to an unauthorised party
Loss or theft of paperwork
Incorrect disposal of paperwork containing personal data
A cyberattack that occurred because of outdated or insufficient systems
For guidance on whether you could have a valid claim against South Tyneside Borough Council, speak with a member of our team today.
The Housing Disrepair Claims Process For Cases Against The Local Council
Many council houses in recent years have been purchased by housing associations. However, for the purposes of this section, we will focus on housing that is council run.
If you live in council housing, then this means that the council is acting as your landlord. Their duty of care is set out in the Defective Premises Act 1972.
They have a responsibility to prevent people and property from being damaged as a result of defects in the home. This duty of care is owed to you, the tenant, and also to anyone who visits your home.
The landlord owes you this duty provided that they knew (or should have known) about the defects. It doesn't matter whether you have told them about the defects or not.
Some examples of injuries and illnesses you could claim for if they were caused by negligence on the part of your landlord include:
Respiratory conditions caused by damp or mould
Cuts and lacerations from things like broken doorframes
Breaks and fractures from slips, trips and falls over poorly-installed flooring.
Can I Make A No Win No Fee Claim Against South Tyneside Borough Council?
Anyone can initiate a personal injury claim against a local authority. It's something that you can consider independently, but you might want to have a solicitor represent you. However, you may be concerned about being asked to pay large upfront fees to secure their services.
No Win No Fee agreements are a way of funding legal representation without anything to pay your solicitor upfront or as the claim progresses. Furthermore, you won't have to pay them anything in the event of the claim being unsuccessful.
If you're awarded compensation, some of this will be deducted as a "success fee". This is legally capped, ensuring that you always receive the majority of the compensation awarded to you.
Speak to our team today. They could advise you on whether you have a legitimate claim against South Tyneside Borough Council. If you do, they could connect you with a No Win No Fee solicitor from our panel.
What Time Limits Are In Place For Filing A Claim Against South Tyneside Borough Council
Time limits or 'limitation periods' apply to all kinds of claims. However, they often vary depending on the type of claim that is being made.
You generally have three years to start a personal injury claim
There is a 3 year time period for housing disrepair claims where the disrepair has led to personal injury.
6 years for data breach claims generally; this is reduced to one year when the claim is made against a public body.
These time limits only apply to starting a claim. Once the claim commences, it can take as long as is necessary for it to be resolved.
For information on whether you have a valid claim against South Tyneside Borough Council, speak with one of our advisors today. They can also let you know what limitation period applies.
Get Advice On A Potential Claim Against South Tyneside Borough Council
Why No Win No Fee? It may be something you more readily associate with car collisions by agreements such as this can help you in any area of personal injury. A No Win No Fee agreement is exactly that. If your case does not succeed there are no costs to pay your lawyers.
What is not so well known is that the advantages of winning your case are obvious as well. If your case wins you can receive a boosted compensation award, safe in the knowledge that your solicitor included everything that was due back to you. This means that you will always receive the bulk of any compensation. As well as this, you know the solicitor has a vested interest in achieving the best possible result on your behalf. Get in touch by:
Calling us on 0800 408 7827
Or write to us using our contact form 
Alternatively, you can use the 'live support' option to the bottom right of the screen.
More Resources On Making A Claim Against South Tyneside Borough Council
We hope this guide on how to make a claim against a council or local authority has helped. Below, we've included some additional resources that could help you:
Thank you for reading our guide looking at what could form the grounds of a successful claim against South Tyneside Borough Council.
Article by Jef
Edited by Fer